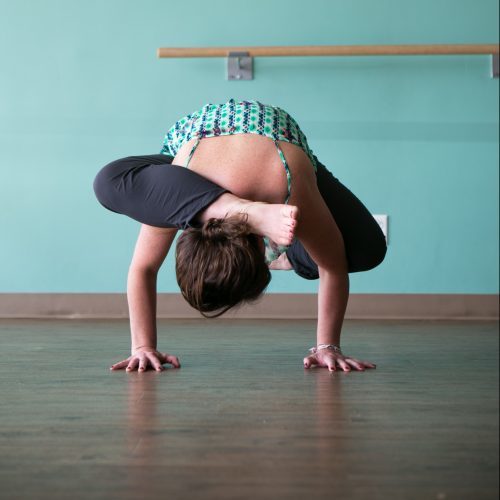 Jen was first introduced to yoga while attending a Healing Arts College in New Mexico in 2001 where a daily yoga practice was part of the curriculum. Jen found her real passion for yoga when she moved to Salt Lake and discovered Hot Yoga. She always loved hot springs and sweat lodges. "It combined the best of both worlds! The meditative state you have to get into to stay in the heat, combined with yoga? Amazing!"
Soon after having her first child Jen moved to Salt Lake City. When she first walked into Mountain Yoga (then Bikram Yoga) she knew she had found her home. "I distinctly remember that feeling. I hope that every student who walks into Mountain Yoga gets that same feeling, that they have found their home."
Jen practiced yoga at Mountain Yoga through her 2nd pregnancy. She joined the work/trade program in 2008, was hired on as the first Front Desk staff employee in 2010, and worked her way up to studio manager in 2013.
In 2013 Jen became the first non-Bikram trained teacher at Mountain Yoga after becoming certified to teach through Tony Sanchez's Master Core training. She continued her education with Vimana Beginner and Fusion training, 2 40-hour kids yoga training blocks, and has completed MYS's 200-hour Teacher Training Program.
Outside of MYS, Jen enjoys camping, hiking, snowboarding, paddle boarding, gardening, and being a full-time mom to her 2 daughters, Autumn & Lily.