Nervous about attending your first hot yoga class? See what some of our teachers and staff had to say about their first experience, plus how long it took for them to feel committed to their practice! Spoiler alert… almost everyone is intimated their first time!
What did you think of your first hot yoga class?
Ruby-
During the class I thought it was so hard and not something that would help me but when I walked out after that first time I felt amazing.
Alexis-
I felt intrigued, intimidated, and nervous going into my first class. After the class, I felt even more intrigue as how this 90 minute hot yoga class could challenge me so deeply physically, mentally, and emotionally.
Catherine-
I had done yoga for a few years in a school/ gym setting but Mountain Yoga was my first hot yoga experience. I couldn't believe how much I sweat (and frankly thought it was disgusting and wanted to shower ASAP) but after a couple weeks of attending I felt incredibly energized and wanted to keep going.
Joi-
I was overwhelmed by my first hot yoga class, but I felt SO good after, I came back the very next day!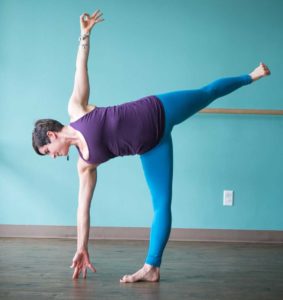 Bre-
I can't really remember. I remember felling confused, challenged, but in a real awe of what myself and others where able to achieve.
How long did it take before you felt like you were committed to your practice?
Ruby-
When I noticed changes in both my body and my life that I connected with doing yoga.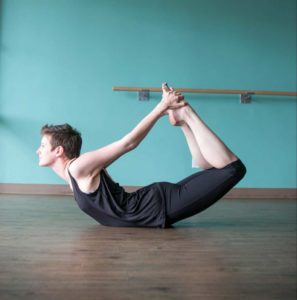 Alexis-
During my two week trial and almost immediately.
Catherine-
I think I was already committed to my practice when I started coming to the studio, but I definitely took to the heated room within the first week of practicing here!
Joi-
I knew that I was addicted after my 3rd class.
Bre- 
It took me about 3 months to really kick it in to gear and make yoga part of my regular weekly routine.
Walking into a new yoga studio could be the most intimidating thing you do all day, but could also end up being one of the greatest things you do for yourself. I hope to see you on the mat.
"Growth is uncomfortable because you've never been here before- you've never been this version of you. So give yourself a little grace, and breathe through it."
– Kristin Lohr