Have you been contemplating getting your Yoga Teaching Certification? Whether you plan to teach or not, taking a teacher training can improve your life in so many ways.
Deepen your Yoga Practice
It doesn't matter how long you've been practicing yoga, there is always somewhere else to go. Yoga teacher training is a life-changing experience. You will learn the physical, mental, physiological, and philosophical aspects of yoga. You may choose to harness this information for your own practice or share it with others through teaching. Either way, the knowledge gained is indispensable.
Overcome Limiting Beliefs about Yourself
What limits you in your yoga practice? Do you have a hard time sitting still during Savasana? Do you have a fear of falling when you're practicing arm balances? A Yoga Teacher Training may help you overcome the beliefs that are limiting you when you learn the mechanics, or hear other people's struggles! It is time to break through the comfort zones and expand into places you never knew existed.
Build your Community
You will be immersed in the field of like-minded, expansive souls from all different backgrounds and experiences that will support you in your yoga journey. Some of the friendships you make in a Yoga Teacher Training will last a lifetime.

Learn how to build a

Sustainable Yoga Practice


There are so many ways to approach yoga practice. Not only will you be learning how to individualize your practice, but you will also learn how to help others modify their practice for a healthier and more empowering approach.

Explore Beyond the Physical Aspects
Yoga has a rich history with many different facets and traditions. Mountain Yoga was founded on a primarily Ghosh based approach to yoga, whereas many studios in the valley lean more towards an Ashtanga lineage. Not sure what that means? Yoga Teacher Training will teach you more about it!

Invest in Yourself
It is so important to invest in yourself! Doing yoga regularly is a great start to investing in yourself, but what if you're interested in taking it further? If you have been contemplating Teacher Training for some time, now is the time to gift yourself an accomplishment you will have forever.
Share your Gift
Has your yoga practice been life-changing? Are you drawn to share it with others? Every single person has something unique to offer… it's time to expand and express! Are you ready?

Career Boost
Are you looking for a way to freshen up your resume or career? Maybe you just want a side hustle? Teaching yoga is very fulfilling and can be just the recharge you need. It's a great addition to any resume- it shows that you care about your health, and are interested in bettering yourself.

Join the Movement
The awareness of yoga and its benefits is growing rapidly. Let's face it, the world needs more yoga! There is an abundance of ways to give back and raise the level of consciousness on this planet- teaching yoga is just one of those ways.

Breakthrough
You never know what is waiting for you till you try, come visit us to learn more to begin your journey through Teacher Training. Learning to teach something that you are passionate about is extremely transformative!
If you decide to take a teacher training make sure you're taking one from reputable teachers, and that's Yoga Alliance certified! You can learn more about Mountain Yoga's Teacher Training Here!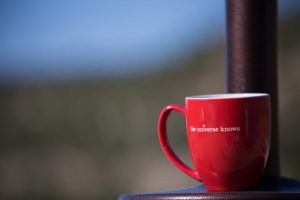 namaste.